Late Night Christmas Shopping in Broadway
Nestled in the picturesque landscape of the Cotswolds, Broadway emerges as a charming village that transforms into a magical haven during the Yuletide season.
Late Night Christmas Shopping in Broadway
From 1st November to 20th December 2024:                                                             
Friday to Monday 3 nights for £385.00
Monday to Friday 4 nights for £485.00
Friday to Friday or Monday to Monday 7 nights for £865.00
Prices are based on two people with a charge of £ 68.00 per extra person.
For a Dog it is £ 20.00 (£30 for two)
Check availability of our three cottages in Broadway in the Cotswolds
here: https://www.cotswoldcottageholidays.co.uk/book-a-cotswold-cottages-holiday/
Nestled in the picturesque landscape of the Cotswolds, Broadway emerges as a charming village that transforms into a magical haven during the Yuletide season. With its cobbled streets, historic architecture, and sense of community, Broadway offers a unique and enchanting Christmas experience.
One of the highlights of this festive period is the Broadway late night Christmas shopping, an event that truly brings the village to life. As the holiday spirit infuses the air, locals and visitors alike come together to take part in a heart-warming celebration of Christmas.
Late Night Christmas Shopping In Broadway
The Broadway Late Night Christmas Shopping evenings will take place on:
Friday, 29th November, and Friday, 6th December 2024 from 5pm to 8.30pm.

There is a lovely festive atmosphere, beautiful Christmas fairy lights, music, mulled wine, festive food, and great individual shops and restaurants. There are also reindeer, Father Christmas, and many other surprises.
Parking is available at the 4 council car parks, and there is extra parking on Hunt field when ground conditions permit.
The Festive Shopping Extravaganza
Broadway's late-night shopping event happens on two consecutive Fridays, one in November and the other in early December. The village traders extend their hours to offer a range of special gifts, turning the streets into a shopper's paradise.
This event is the result of careful planning, allowing both locals and visitors to explore an array of thoughtful and distinctive gift options.
Unique Gifts for Every Occasion
As you wander through Broadway's charming streets, you'll find a treasure trove of gift options that are as distinctive as the village itself. From handcrafted ornaments and bespoke jewellery to locally produced artisan goods, the selection caters to a wide range of tastes and preferences.
The many independent shops each exude their own personality, ensuring that you'll stumble upon something perfect for every friend and family member on your list. This makes Broadway the ideal destination for finding those one-of-a-kind Christmas presents that hold a touch of the village's magic.
Festive Culinary Delights
No Christmas shopping experience is complete without indulging in the festive food that defines the season. Broadway's late-night shopping event is no exception, offering a delightful spread of mulled wine and mince pies to warm your spirits.
The aroma of spices wafts through the air, creating an atmosphere that is as inviting as it is festive. Whether you're sipping on mulled wine or savouring the sweetness of mince pies, these culinary delights become an integral part of your Christmas journey in the Cotswolds.
Carol Singing and Community Spirit
One of the highlights of Broadway's Christmas event is the sense of community it fosters. Carol singing is a centrepiece of the celebration, with locals and visitors coming together to share in the joy of the season. The village centre resonates with familiar tunes and cheerful voices, underscoring the unity and togetherness that define the Christmas spirit.
Experience Broadway's Festive Shopping for Yourself 
Christmas in the Cotswolds is a time to embrace the beauty of tradition and community, and nowhere is this more evident than in the enchanting village of Broadway.
With its late-night Christmas shopping event, Broadway offers an unforgettable experience that combines the charm of its historic streets with the festive spirit of the season.
As you browse the individual shops, indulge in the festive food, and join in the chorus of carol singing, you become part of a tapestry woven from the threads of holiday joy, community spirit, and the magic that makes Christmas in the Cotswolds truly special.
So, whether you're a local resident or a curious traveller, make your way to Broadway for a Yuletide celebration that will warm your heart and create cherished memories for years to come.
Check availability of our three cottages in Broadway in the Cotswolds here: https://www.cotswoldcottageholidays.co.uk/book-a-cotswold-cottages-holiday/
CLOSE [X]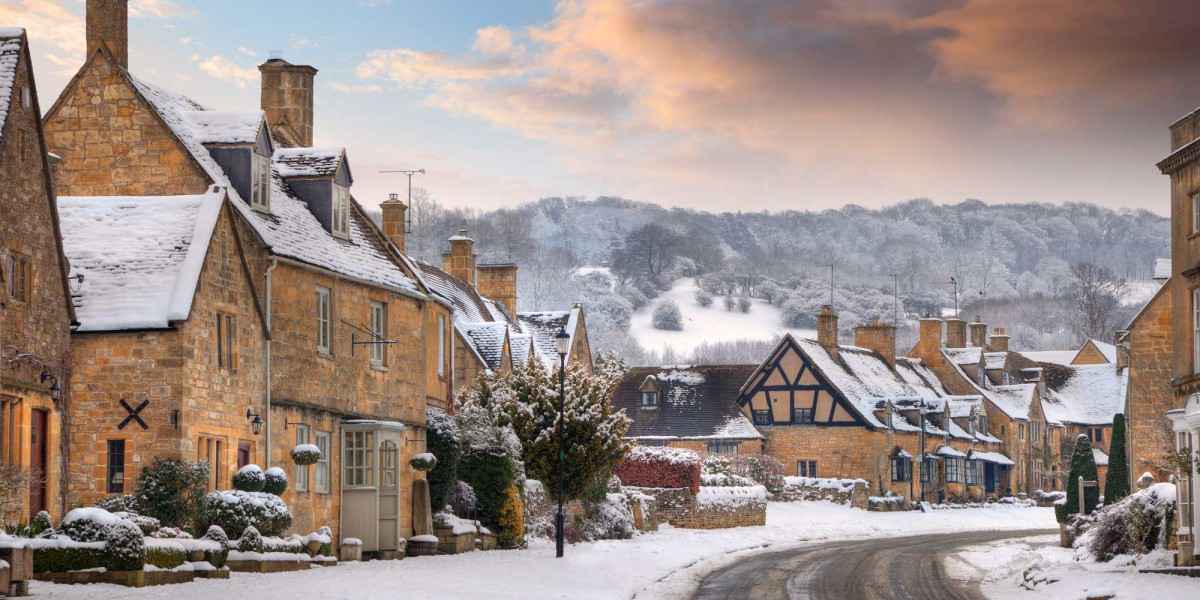 Sign up to our newsletter
Get exclusive offers and seasonal prices by signing up to our newsletter