If you are looking for a a Christmas market break in the Cotswolds, we are pleased to say that we can welcome you to our cottages for the perfect Christmas break. The Cotswolds is a wonderful area with many places to visit during your time with us and has many Christmas Markets to choose from.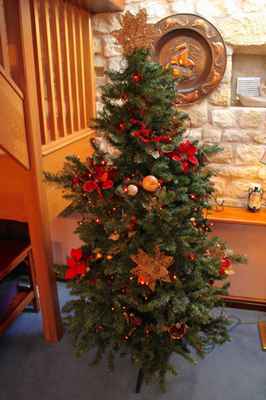 Christmas Market Breaks

At Cotswolds Cottages we love Christmas – if you are looking for a Christmasmarket break in the Cotswolds then we would love for you to stay with us..

At the last weekend in November and the first weekend in December, Broadway offers two late night shopping weekends. The evening is filled with Christmas festivities, street entertainers, pony sleigh rides, live music and lots of spirited seasonal shoppers! The shops stay open from 5.30pm to 8.30pm, inviting everyone to come along and join in with the festive fun. When you go, be sure to look out for the shops offering free mince pies and mulled wine!
Combined with a number of Christmas Weekend Markets and other events in Broadway and the surrounding towns and villages it is a great venue to not only start enjoying the festivities but to also come to stay during the Christmas and New Year holiday period.

Don't miss out and book now - click here

View some exciting ideas of things to do in your Christmas market break below.